IT STAFF
Batam
Gaji:
Gaji Kompetitif
Tipe Pekerjaan
Full-Time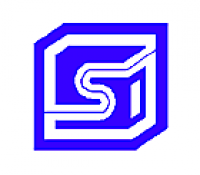 ---
Persyaratan
Age maximum 40 years old
University degree/diploma in System Informatics/Technical Computer Have knowledge in LAN, WAN, Mailserver, Windows System, Networking,Troubleshooting, .Net, Dream Wafer, Visual Basic 6, Autocad, system analysis.
Have experience in making programmed, database Mysql, SQL, Web and very innovative to have idea for improving company system.
Design graphics and animation, website, under pressure & responsibility team work, Honest & Have Good Attitude, Able to joint immediately.
Deskripsi Pekerjaan
Maintenance computer hardware and software.
Maintain computer network such as LAN (Local Area Network) and WAN (Wide Area Network).
Create and development program, database and design the company's website
---
Bidang Pekerjaan:
IT
Diiklankan sejak
10 January 2021
Ditutup pada
9 February 2021
---
Diskusi
Selamat Datang di Diskusi
Silahkan Masuk terlebih dahulu untuk memulai percakapan