Sales Executive
Jakarta Selatan
Gaji:
Gaji Kompetitif
Tipe Pekerjaan
Full-Time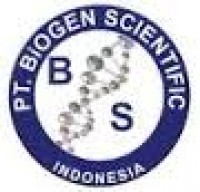 ---
Persyaratan
Minimum D3/S1 graduated from Biology/Chemical
Min. 1 years experience in Sales & Marketing at the laboratory instrument company, medical and/ or pharmaceutical industry or fresh graduated is welcome
Strong selling skills and have a creative problem solving abilities
Excellent interpersonal skills, flexible, hard working, able to work under pressure, self motivated.
Strong documented sales results.
Computer Skills; Word, PowerPoint, Excel and Outlook.
Deskripsi Pekerjaan
Responsible for all sales activities, such as searching for new clients, establishing new, and maintaining existing, relationships with customers; persuading clients that a product or service will best satisfy their needs; negotiating and closing sales by agreeing terms and conditions; recording and maintaining client contact data; supporting marketing by attending trade shows, conferences and other marketing events; preparing sales reports.
---
Bidang Pekerjaan:
Sales & Business Development
Diiklankan sejak
22 December 2022
Ditutup pada
10 January 2023
---
Diskusi
Selamat Datang di Diskusi
Silahkan Masuk terlebih dahulu untuk memulai percakapan